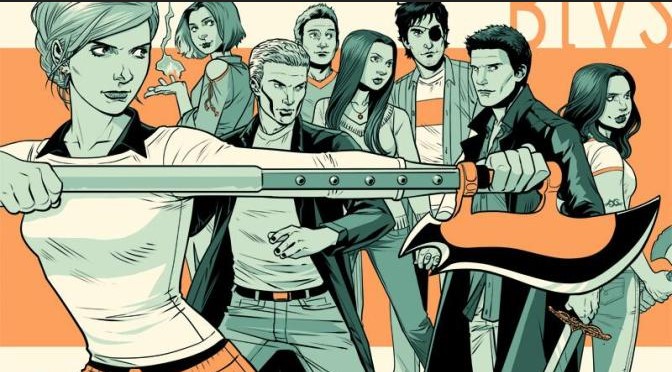 At Nothing But Comics, we love reading the Buffy the Vampire Slayer comics published by Dark Horse Comics, especially when they are illustrated by one of our favorite artists,  Rebekah Isaacs.
Isaacs does a fantastic job of depicting all the Buffy characters, but we were eager to know which character was her favorite. So we dispatched our vampire correspondent Vlad to ask Isaacs this question via Twitter.
@rebekahisaacs A vampire has a question for you from @NothingButComic about #Buffy pic.twitter.com/99gRtQ15Uh

— Clockpunk Ellis (@ClockpunkEllis) July 17, 2015
@ClockpunkEllis @NothingButComic Giles all the way!

— Rebekah Isaacs (@rebekahisaacs) July 20, 2015
Thanks, Rebekah!  We are looking forward to reading Buffy the Vampire Slayer Season 10 #17, which goes on sale July 22nd – check it out, everybody!