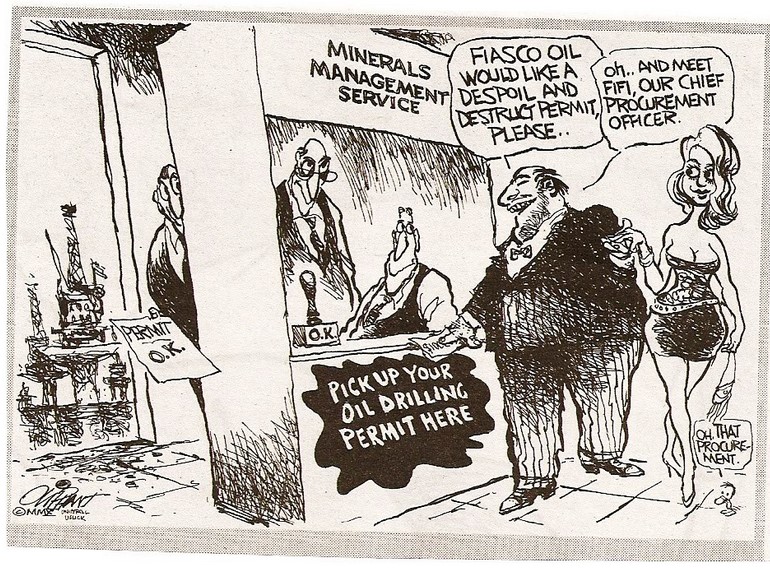 Cartoonist Charles Forsman created Oily Comics a couple years ago mainly as a publishing spot for he and his friends to create and distribute short DIY mini comics monthly. Forsman himself was a high school drop out that moved back to his hometown in rural Pennsylvania after a stint in Los Angeles to enroll in community college before being accepted into the CAA school for comics that allowed him to expand his network and skill sets leading to a few small press anthology and original graphic novel's. It was in the process of doing his second book that he saw friend Max de Radigues Moose small press DIY comic, inspiring Forsman to attempt serializing his second original graphic novel The End Of The Fucking World into short issues before selling it in a large collection. Oily was created as a means for that as well as a publisher for Moose in the US and girlfriend Melissa Medes Lou where Forsman would handle order's and production while still working on his comics. Demand grew and the operation expanded to include rising star Michael DeForge doing Elizabeth Of Canada and notable up and comers like Benjamin Urkowitz and his Real Rap series. So in addition to his own comics work Forsman was now running Oily as a whole line of books publishing 5+ comics a month. This meant collecting orders for all the different series, doing production and printing on the books, shipping the comics and paying creators on a monthly schedule all by himself. What was probably always unsustainable hit a tipping point where Oily subscriptions were cut off and the series were halted. Out of all this emerged a new distribution plan that would allow for comics to be published and shipped out in quarterly bundles or ordered individually. Gone from the monthly grind Forsman and Oily have come back in a major way producing what is probably the strongest set of work in the publishers short existence. These are some of the best to come out of that group.
Charles Forsman himself comes back with an outstanding and subtle debut issue of his slow burn teenage vampire series Luv Sucker about an adolescent girl in the fallout of a sexual relationship that is more casual then she realized. Forsmans work has always focused heavily on teenagers and that continues here where his stories work best is the quiet moments when the loneliness of the young protagonist is fully expressed without any words or thought bubbles. The illustrations are deceptively simple as they eschew hard details in favor of emotional evocation. It's puts you inside the awkward conversations and pervading melancholy without explicitly spelling it out. The vampire element of this story is introduced in passing and fully realized so late in the issue that it could almost feel like an afterthought if the narrative and world building itself wasn't so engrossing. Instead it's an intriguing set up on a more then solid foundation that leaves the reader wanting more as soon as the book concludes.
On the flip side Oliver Booger's Crash Trash is a hilarious satire on inner city gentrification that plays with the "good old days" styalizing of aging urbanites for the bygone days of their low income neighborhoods by literally putting the former hoodlums in trash cans that they use as exoskeletons after the New York hoods take over. The size of the comic itself is a tiny 4 X 2.25 inches (a regular comic is generally 9 X 6 inches) but each page is packed with urban details in what is Boogers sunday stripesque cartoon style with a burnt orange clashing against black and white lines. It's treatment of street hoods of old, our perception of them and the past is as dead on as it is funny. It's less then the size of a dollar bill in width and length but well worth it's cost.
Noah is the younger brother of famous Green Lantern  artist Ethan Van Sciver who has focused on small press and self published world of comics creation starting with his ongoing anthology series Blammo all the way to his first original graphic novel Hypo: The Melancholy of Abraham Lincoln from Fantagraphics in 2012.  The Lizard Laughed is not only the best thing from Oily in their spring collection but it is easily one of the best comics produced in the first four months of 2014. I'll be shocked if this isn't nominated for a slew of comic book awards by years end. In it Noah follows a absentee father being visited by his estranged son now an adult. There is so much brilliance here that it's hard to pin point everything that makes this comic work. From a story side it is absolutely stunning in the way that it draws you into the characters lives and feel this family and their struggles. It is so fully formed that you end up feeling for everybody while the absentee father isn't ever left off the hook. It's pretty hard to make a fully formed sympathetic three dimensional douche bag quite like Van Sciver does but here it feels naturalistic. The plot itself is mostly emotional build up meeting a tense climax before ultimate release. The art is just wonderful. Much more cartoony then brother Ethan, Noah creates outstanding illustrations that are detailed in just the right spots to sell the books pathos and desert setting. If you want to see what down to earth alt comics story telling can do in the best possible way you can't do much better then The Lizard Laughed.