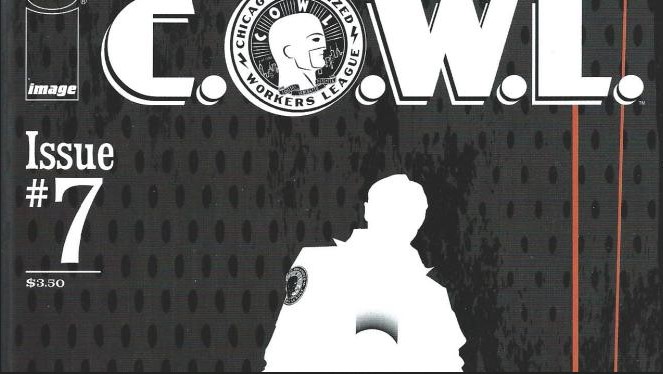 In the publication information provided in their respective comic books, publishers Image Comics and BOOM! Studios advise readers to call phone number (203) 595-3636 in order to get "information regarding the CPSIA on this printed material." Nothing But Comics! was curious about why this information is listed in the Image and BOOM! Studios comics, but not in the comic books of other publishers.  Our investigation revealed that both Image and BOOM! Studios are going beyond the requirements of the Consumer Product Safety Improvement Act (CPSIA), and that the two publishers are using the same printing company.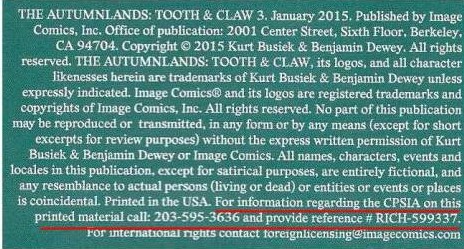 As noted by the trade association Printing Industries of America,  the Consumer Product Safety Improvement Act was passed in 2008 "as a reaction to a spate of incidents of lead-tainted children's products (mostly Chinese imports) being sold to consumers. The law narrowed limits of lead and phthalates allowable in children's products and also called for third-party testing, labeling and tracking systems, and safety certifications."   The CPSIA originally covered a broad range of products, including print products like books and magazines. Printers argued that books and magazines do not contain high levels of lead, and should be exempt from CPSIA testing.  In 2011, Congress amended the CPSIA so that "Ordinary Books and Paper-Based Printed Materials" are now exempt from CPSIA testing.
Since the amended CPSIA exempts paper-based printed materials, comic books do not need to comply with the act's requirements.  For example, on its website, publisher DC Comics states that it will only issue CPSIA certificates for certain products in its toy division, DC Direct, and not its comics:  "The CPSC [Consumer Product Safety Commission] has clearly stated that 'ordinary books' are not subject to the limits on lead paint. Therefore, at this time DC will only be issuing compliance certificates for certain products produced by DC Direct."

If comic book publishers are not required to test for lead, why do Image and BOOM! Studios provide a contact number for CPSIA information?  Image and BOOM! Studios did not respond to multiple inquiries from Nothing But Comics! about the CPSIA phone number.
Readers who call the number get the following message:  "Thank you for calling the Cenveo Customer Product Safety Improvement Act hotline. Stop and listen to the following information.  If you are calling either to buy products or make comments or suggestions on the content of any product, you must contact the publisher of the product about which you are calling.  Cenveo is not the publisher but rather the printer only of the publication and unable to help you in this regard. If you are calling regarding actual CPSIA guidelines, please leave your first and last name, area code and telephone number, repeating the number twice, the complete reference number of the product you are calling about, and a brief message specifying the reason for your call.  Again, we cannot take orders, purchases or complaints about the content of any publication from this number.  Your call for CPSIA guidelines will be returned within 48 business hours by a member of our team. Thank you again for calling."

The message indicates that Cenveo – a printing company headquartered in Stamford, Connecticut – is the printer of the comic.
In their respective comic book publication information, Image Comics and Boom! Studios do not list the printing company used to print the comic.  As previously reported by Nothing But Comics!, competitive factors make some publishers reluctant to disclose which printing companies they use.  However, by providing the CPSIA phone number, Image and BOOM! Studios give readers – and competitors – the ability to determine the printing company used to print their comics.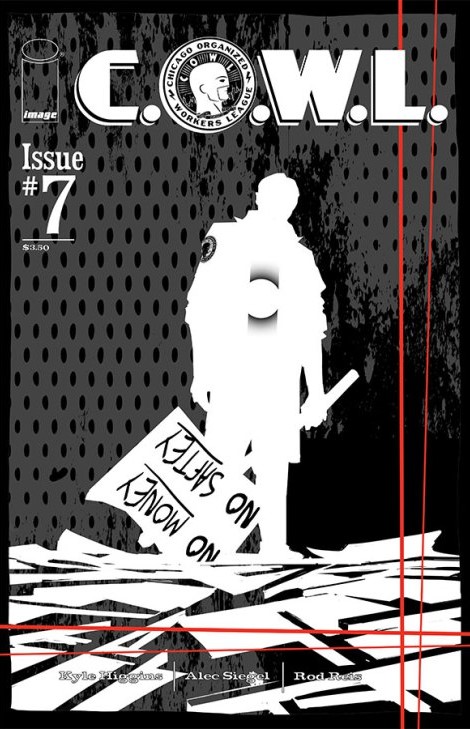 To determine what CPSIA information would be provided by Cenveo, Nothing But Comics! called the number and left a message that provided the product reference information (#RICH-598785) listed in the Image comic C.O.W.L. #7.  The next day, a Cenveo employee returned our call.  The employee confirmed that Cenveo printed the comic, and that the inks used to print the comic do not contain lead.
When asked why the CPSIA contact information is listed in the comic when there is no requirement do so, the employee indicated that some publishers elect to provide CPSIA information in case there is any public interest, even though it is not required by law.
The CPSIA is intended to protect children from dangerous exposure to lead, and when first passed the act required testing for print materials, including comic books.  However, printers and publishers successfully persuaded Congress that paper-based print materials do not contain high levels of lead, and these materials were later exempted.  It is curious and commendable that  Image and BOOM! Studios give consumers the ability to verify CPSIA information. The two publishers have no legal requirement to do so, and this practice potentially creates a disadvantage by giving their competitors the ability to identify the printing company that these publishers use.