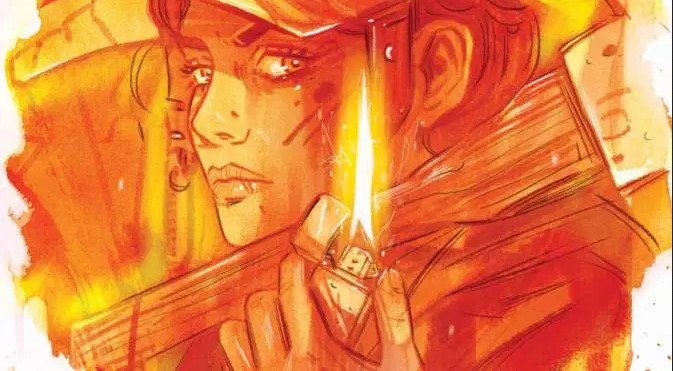 At Nothing But Comics, we've enjoyed the new comics series recently published by Vertigo, such as Twilight Children, Unfollow, and Survivors' Club.  We were eager to learn more about the upcoming Vertigo series Slash & Burn, written by one of our favorite writers, Si Spencer (Bodies, The Vinyl Underground, Hellblazer: City of Demons); the comic's protagonist is arsonist/firefighter Rosheen Hayes, and the comic piqued our interest.
So we summoned the Devil to ask Spencer (via Twitter) about the comic:
@SiSpencer The Devil has a question about #Vertigo #SlashandBurn from @NothingButComic pic.twitter.com/Z3TwlF2Ez8

— Clockpunk Ellis (@ClockpunkEllis) November 8, 2015
@ClockpunkEllis @NothingButComic Fire, Addiction, Murder, Fire, Sex, Corruption, Child Firebugs, Action, a Walrus and an Incredible Heroine

— Si Spencer (@SiSpencer) November 8, 2015
Thanks, Si!  That description of the comic makes us eager to read… wait, you have something else to say?
@ClockpunkEllis @NothingButComic PS Mr Devil. When it comes to fire and torment, Rosheen Hayes makes you look like an amateur

— Si Spencer (@SiSpencer) November 8, 2015
Whoa! There you have it, folks!  Si Spencer just put down the Devil and made us want to read this comic!  Slash & Burn goes on sale this Wednesday, November 11th.  Check it out!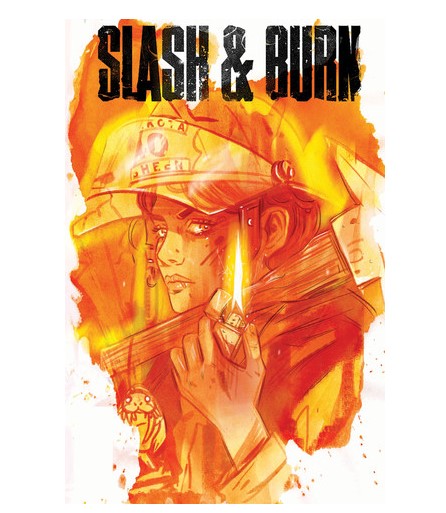 Slash & Burn #1 – Written by Si Spencer; Art by Max Dunbar and Ande Parks; Cover by Tula Lotay.  On sale Nov. 11, 2015.