This article began as an inquiry into the comics printing process.  Noticing that a recent issue published by Marvel Comics was printed by Quad/Graphics, Nothing But Comics! contacted Quad/Graphics to learn more about how comics were printed.  In researching the topic, however, Nothing But Comics! encountered a reluctance to disclose details from both Quad/Graphics and comics publishers, revealing much about the competitive secrecy of comics printing.

Headquartered in Wisconsin, Quad/Graphics was founded in 1971 by Harry Quadracci and is now a global printing company. Quad/Graphics' website states that Quadracci started the company in an abandoned factory, envisioning a company where employees and clients worked together as partners.  Today the company is led by Harry's son, Joel Quadracci (Harry died in 2002), employs approximately 25,600 employees in North America, Latin America, and Europe, has over $4 billion in assets, and provides printing services for approximately 8,000 clients, according to Quad/Graphics' 2013 annual report.
Some of those clients are comic book publishers.  In 2010, Quad/Graphics purchased the printing company Worldcolor, which at one time was the leading printer of American comic books.  Although Marvel Comics is a confirmed client of Quad/Graphics, it is unclear how many other comics publishers currently use Quad/Graphics' printing services.
In response to inquiries from Nothing But Comics!, Claire Ho, Quad/Graphics' Director of Corporate Communications, confirmed that Quad/Graphics prints comic books and graphic novels for a variety of comic book publishers, but declined to disclose the companies that use Quad/Graphics: "Due to the competitive nature of the comic book industry, we are unable to share specific client information with the public."
Seeking to confirm Quad/Graphics' client list, Nothing But Comics! made direct inquiries to comics publishers Archie Comics, Boom! Studios, Dark Horse Comics, Image Comics, and Valiant Comics to determine if these publishers used Quad/Graphics' services.  Unlike Marvel and DC Comics (which, according to its publication information, uses Canadian printing company Transcontinental Interglobe), these publishers do not list their printing companies in their publication information.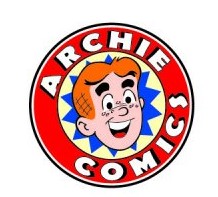 An Archie Comics staff person confirmed that the publisher had used Quad/Graphics to print its comics in the past, but was unsure as to whether the company still used the printer.   After multiple attempts from Nothing But Comics! to get confirmation from Dark Horse Comics, we directly contacted Dark Horse's Editor-in-Chief Scott Allie, who confirmed that Dark Horse no longer uses Quad/Graphics to print its comics: "We don't currently use them, but have in the past. I can't tell you more than that."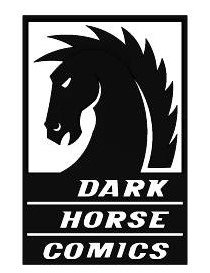 No other comics publisher responded to our multiple requests for information about its printers. Sensing a reluctance from comics publishers to discuss their printing vendors, Nothing But Comics! sought clarification on why some publishers might be reluctant to discuss printing vendors, while Marvel Comics and DC Comics disclosed their printers.
Darlene Vogel, Dark Horse Comics' Senior Director of Print, Design, and Production, indicated that she was protective of her printing vendors to prevent other comics publishers from hiring them away or making Dark Horse a secondary client:  "The main reason is money. If I were to give my vendors to you and others, they could find out what I'm paying. I work very hard in researching and training on each vendor. I would not like it if they just jump in there and took my vendors away or cause us to be second in line for deadlines ."
Vogel noted that she has a good relationship with Dark Horse's current printing vendor:  "As you know both DC and Marvel are the biggest of all comics publishers and because they are bigger they get their way about everything. Where I print I get my way."
Vogel also disclosed that while Dark Horse's comic books are printed in the United States, Dark Horse also uses overseas printers:  "I do most of my comics in the USA and my black and white trades. Most everything else is done in China or Hong Kong ."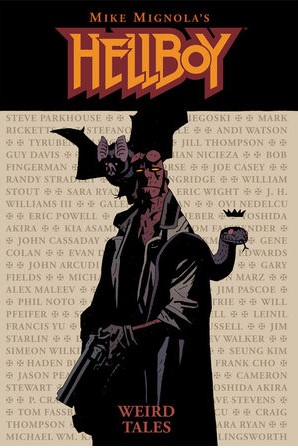 Quad/Graphics also declined to disclose the volume of comics materials (comic books, graphic novels, etc.) that it prints on an annual basis.
While Marvel Comics uses Quad/Graphics' printing services, it is unclear how long Quad/Graphics has published comics for Marvel, and whether the company is the exclusive American printer for Marvel Comics.  For example, Nothing But Comics! has confirmed that the printing company RR Donnelley has published recent issues of the comics series Daredevil and Ms. Marvel that were sold on the West Coast, while recent issues of Marvel titles sold in the Midwest were printed by Quad/Graphics. This indicates that Marvel uses more than one printing company for its comics, and that the printer listed in its comics may vary by region.
Marvel Comics did not respond to inquiries from Nothing But Comics! about its printing vendors.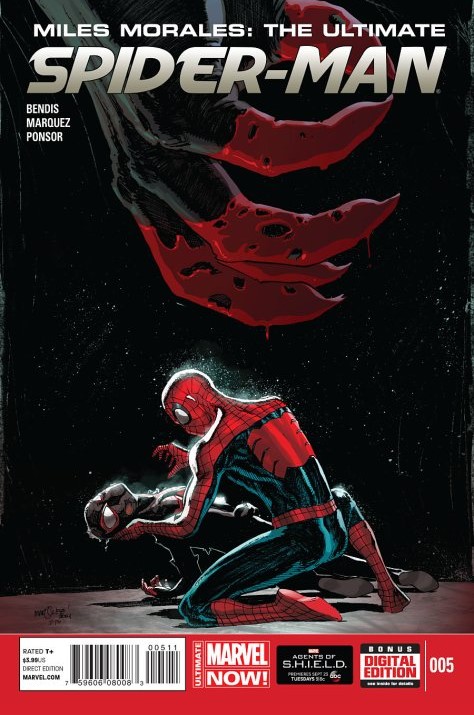 Marvel Comics' publication information notes that Quad/Graphics prints its comics in Waseca, Minnesota, but Ho confirmed that Quad/Graphics has other comics printing facilities:  "Several of our plants are equipped to produce comic books and graphic novels; however, for competitive reasons, we do not disclose a complete list of locations."

Researching the comics printing process revealed a high level of competitiveness and secrecy surrounding the printing companies used by comics publishers. Comics printing is an art and business that receives little attention from the comics community.  The next time readers hold a comic in their hands, they should reflect on the intense competition and work that went into producing it.