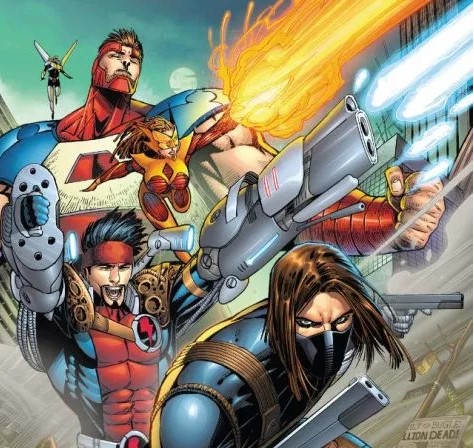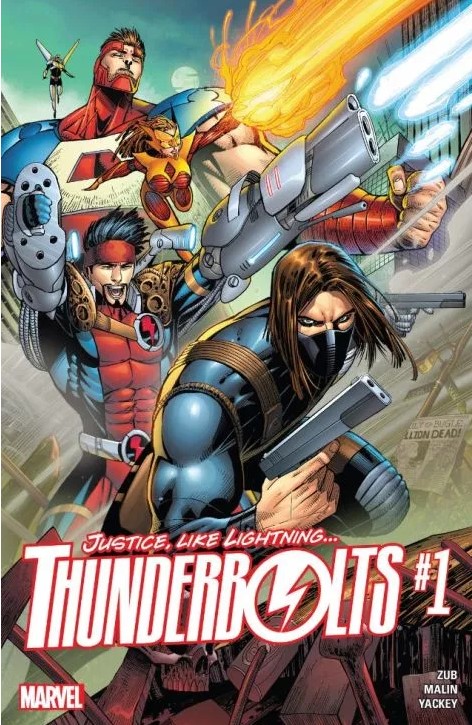 In the reboot of Thunderbolts, Jim Zub writes a fun opening chapter that's packed with layers of story and personality while the 90's throwback art of illustrator Jon Malin & colorist Matt Yackey match the exuberance of the writing with a dynamic visual narrative.
Thunderbolts spins out of the Avengers Stand Off crossover event but it gives the reader everything they need to know about the back story without having to read any of the material leading up to the series debut. Instead, Zub let's his cast overflow with personality on a couple high stakes missions that are equal parts hilarious and thrilling. Zub's greatest strength as a writer is personality; from the teenage gods of Wayward to the goofy dragon of Figment, his work is always bursting with engaging and dynamic casts similar to early Marvel Bendis yet, with more wonder and less cynicism. In Thunderbolts, it's expanded cast is filled with distinct and endearing personality throughout. Often humorous in their dialogue but with a plot that is always moving and vibrant, Zub's iteration of the Thunderbolts is instantly endearing. Artist Jon Malin pencil work is straight out of the Rob Liefeld Extreme school of design and narration where he got his start in mainstream comics but it works suprisingly well here. Sure the anatomy is a not off and the lines are sharp but it's also incredibly expressive with strong visual narration. Colorist Matt Yackey provides an ecletic pallete of color schemes that sells the shifting premise of the plot and its many environments.
Thunderbolts is far superior to what was even the highest of expectations as the creative team has an instant synergy which plays to each others strengths. Say what you will about Marvel Comics; they are releasing way too many titles, they are inundated with events and they've lost some of their strongest talent over the last year to Image Comics. But they've mastered the art of the first issues and assembling the right team for the right properties as Thunderbolts continues that trend. If you have any interst in this book, check it out as it's about as good a debut for this series from these creators as could possibly be expected.