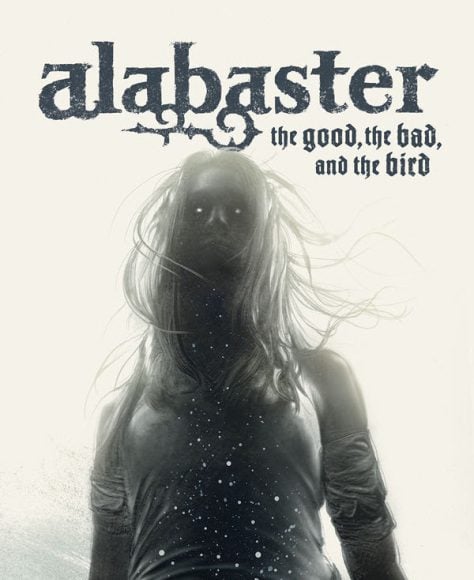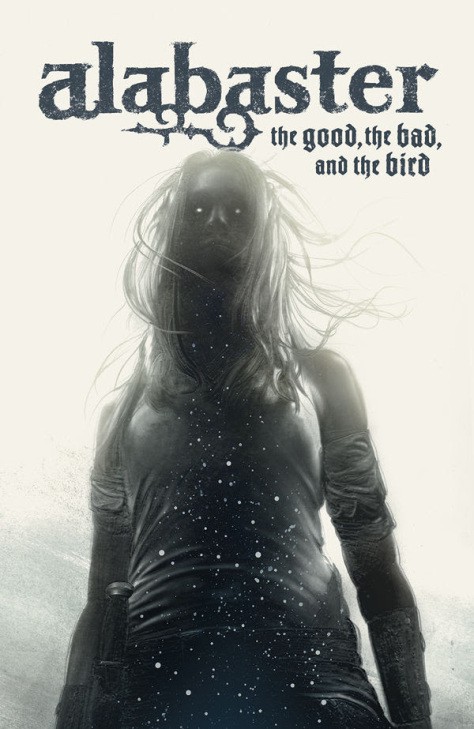 Caitlin R. Kiernan – Writer; Daniel Warren Johnson – Artist; Carlos Badilla – Colors; Greg Ruth – Cover
Its title might summon mental images of Clint Eastwood in a Sergio Leone Spaghetti Western, but the first issue of Alabaster:  The Good, the Bad, and the Bird is not set in the 19th Century American Southwest, but rather presently in the white void of Hell and a bleak, abandoned Southern truck stop.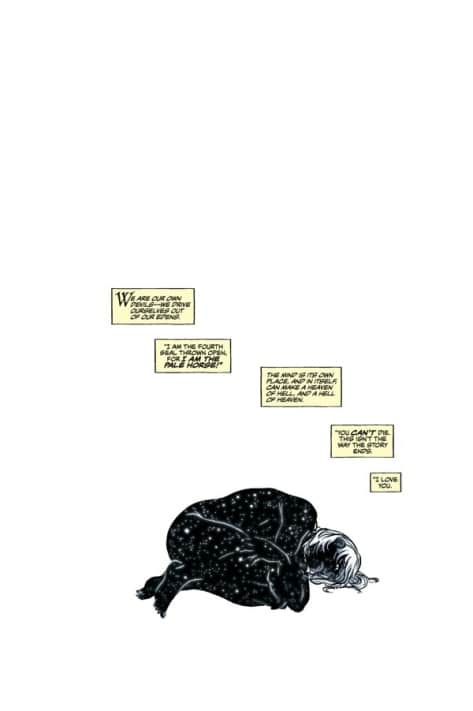 In Hell, the story's supernatural albino protagonist Dancy Flammarion comes to terms with her death. While at the truck stop, two sinister characters in cute-but-creepy cartoon animal masks barter with an imposing figure for an item with a significant connection to Dancy, their agenda a mystery.
The art team of Daniel Warren Johnson and Carlos Badilla render characters that are haunting and interesting, and the two rise to the challenge of making an afterlife void captivating.  Their depictions of Southern road kill and decrepit Dixie ruins will make your eyes linger on the page a little longer than might be comfortable.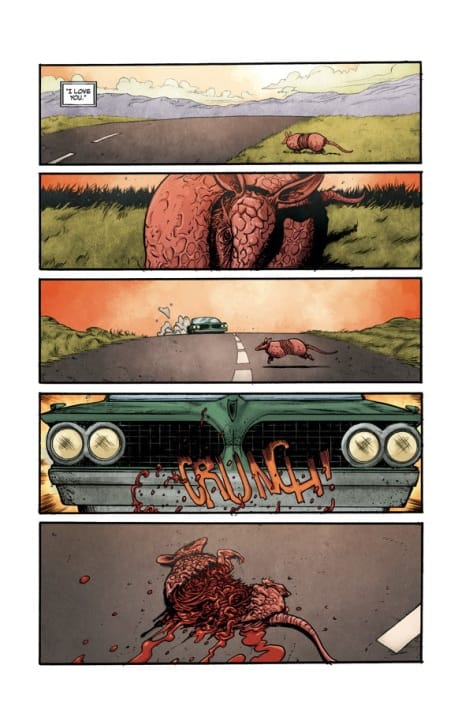 Writer Caitlin R. Kiernan's story gets readers unfamiliar with Dancy up to speed quickly; it's a challenging effort, as such readers don't get to see a mortal Dancy, but rather her tortured soul.  But readers learn about Dancy's past, and the damage that she has done to maleficent supernatural forces while she was alive.  Kiernan's story neatly explores Dancy's past and present, and suggests an interesting future for a posthumous protagonist.
If you like comics that have a creepy, weird atmosphere and interesting characters, you should read the first issue of Alabaster:  The Good, the Bad, and the Bird.
***
The images above are the property of their respective owner(s), and are presented here for not-for-profit, educational purposes only under the fair use doctrine of the copyright laws of the United States of America.
Disclosure: Publisher Dark Horse Comics provided an advance review copy of this comic to Nothing But Comics without any payment between the site or publisher or agreement on the review's content