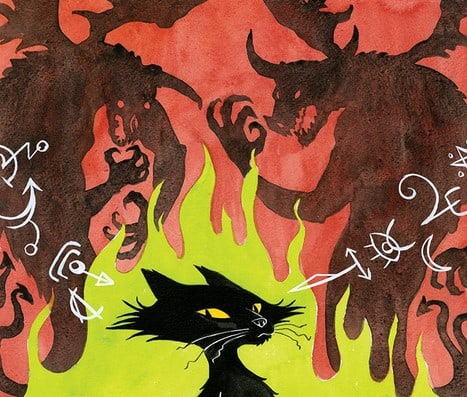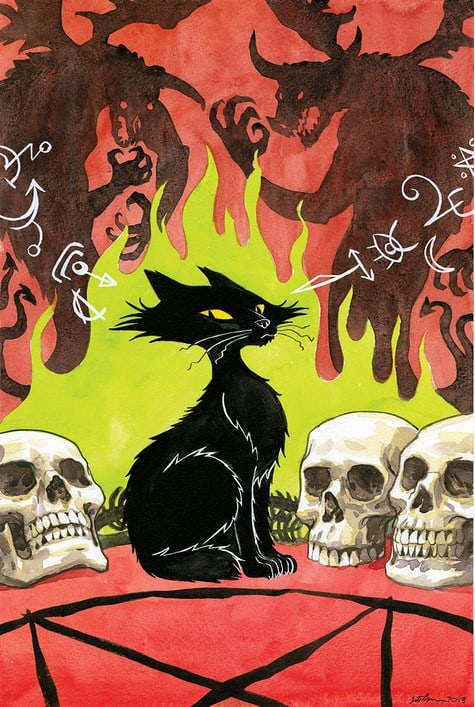 Dorkin and Thompson Discover What the Cat Dragged In!
FOR IMMEDIATE RELEASE: MILWAUKIE, OR—Evan Dorkin and Jill Thompson return to the characters that won them the 2005 Eisner Award for Best Short Story with a new one-shot comic: Beasts of Burden: What the Cat Dragged In!
This standalone adventure is a perfect entry point for readers new to the award-winning series. When curiosity gets the best of Burden Hill's cats (and one reluctant raccoon), sleeping demons are awakened and black magic is unleashed on the town of Burden Hill.
Award-winning comics creators Evan Dorkin (Eltingville Club, Milk and Cheese) and Jill Thompson (Scary Godmother) first introduced these very special investigators in The Dark Horse Book of Hauntings and the other Dark Horse Book of . . . anthologies, for which they won coveted Eisner Awards for Best Short Story and Best Painter.
In 2009, the beasts of Burden Hill received their own miniseries, Animal Rites, which garnered widespread critical acclaim. In 2010, they met up with Mike Mignola's Hellboy, cementing these unlikely heroes in the pages of Dark Horse history.
The one-shot Beasts of Burden: What the Cat Dragged In (MAR160030) is in stores May 4, 2016. Preorder your copy today at your local comic shop!