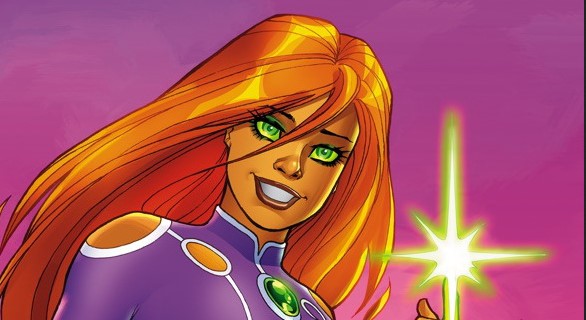 At Nothing But Comics, we're excited to read the upcoming Starfire series from DC Comics, by writers Jimmy Palmiotti & Amanda Conner and artist Emanuela Lupacchino.  So we tasked DC Comics' futuristic robot Skeets with asking Palmiotti an important question about the Starfire character.
@jpalmiotti @AmandaRantsAlot Skeets has a question for you about #Starfire 🙂 pic.twitter.com/RpXjsoo4u6

— Clockpunk Ellis (@ClockpunkEllis) March 26, 2015
@ClockpunkEllis @AmandaRantsAlot hedonistic. Powerful. Sweet. Curious. Empathetic.

— Jimmy Palmiotti (@jpalmiotti) March 26, 2015
The Skeets character is the property of DC Comics and is used here as a not-for-profit fan parody.