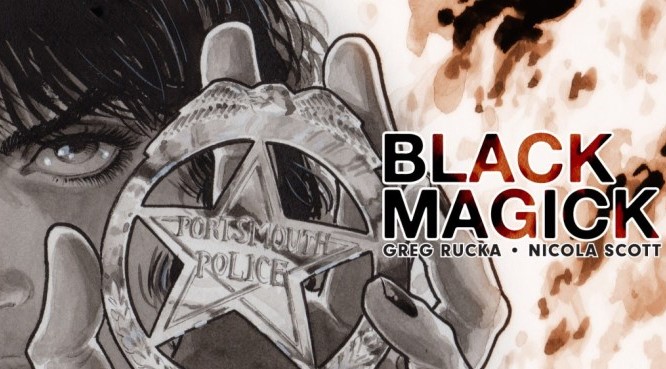 At Nothing But Comics, we're big fans of Greg Rucka, who writes some of our favorite comics, like Queen & Country, Stumptown, Veil, and Gotham Central. So we were excited to learn that Rucka is working on the upcoming Image Comics series Black Magick with artist Nicola Scott.  We were curious to know how Rucka would describe the series to an interested reader.
So we conjured up the Devil to ask him! 
@ruckawriter The Devil has a question about #BlackMagick from comics blog @NothingButComic pic.twitter.com/ssJzbTyRLc

— Clockpunk Ellis (@ClockpunkEllis) July 23, 2015
@clockpunkellis @nothingbutcomic The story of a witch who carries a badge & a gun & the destiny of the world. Whether she likes it or not.

— Greg Rucka (@ruckawriter) July 23, 2015
Thanks, Greg!  We'll be sure to check out Black Magick #1 – on sale October 28, 2015!