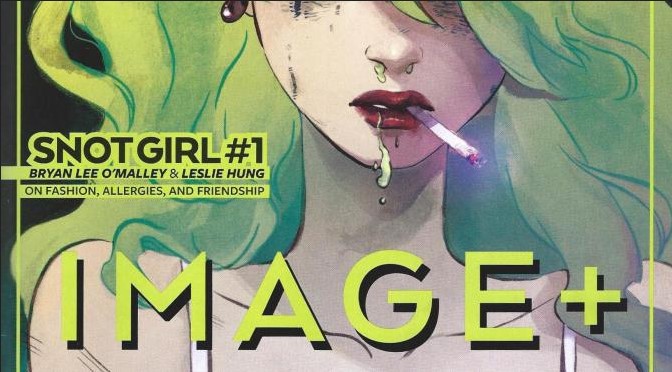 When I learned that Image Comics was releasing a magazine in the monthly Diamond Comic Distributors Previews catalog, I assumed it was a mere blurb-laden catalog focused on Image Comics' offerings. But afer reading the first issue of Image+, I realize that my assumption about the magazine was wrong.
Because while Image+ does promote Image's titles, it does so with engaging content such as informative interviews with creators and comics retailers, previews of upcoming comics, and even exclusive comics. The magazine enlightens readers about Image's comics and the creators who make them.
Here are just ten things that I learned from the first issue of Image+…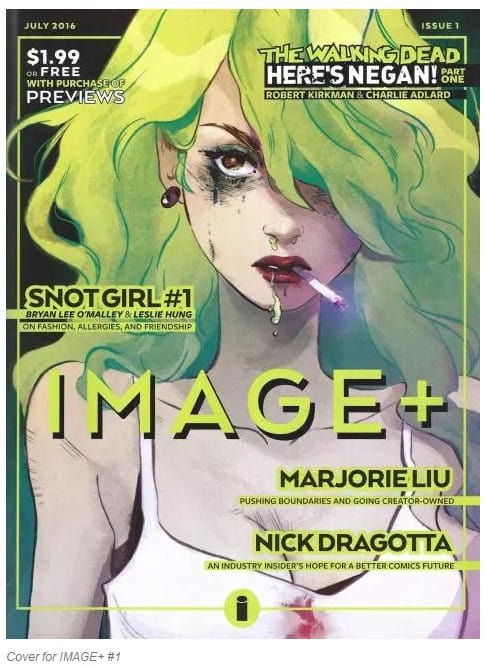 1. Jack Kirby got his largest payday from Image Comics.
Writer and artist Brandon Graham (King City, Multiple Warheads, Prophet) provides a comic strip titled "Comic Lovers" celebrating Image's philosophy of respect for creators, and notes that comics industry legend Jack Kirby, who worked with little financial reward to create comics masterpieces for major publishers, got his largest paycheck ever from Image Comics — $700,000 for the first issue of his lesser known comics creation, Phantom Force.

2. One of Jordie Bellaire's first jobs was illustrating a book of limericks and poems written by an octogenarian nudist.
Colorist Jordie Bellaire is one of the most celebrated colorists in the industry, coloring almost a dozen books a month and working hard to promote proper recognition and compensation of colorists in the comics industry. But before she hit it big, she found work "drawing illustrations for a book of limericks and poems written by an eccentric, 80-year-old British nudist." I would love to have a copy of that book!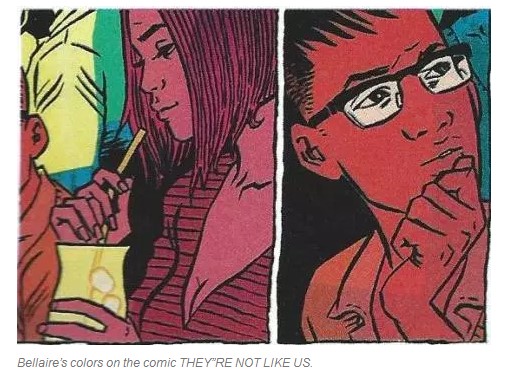 3. There's this thing called "fashion blogging"…
I didn't realize that there was an online culture of fashion bloggers out there (if you've ever seen me in person, you're not surprised by my fashion ignorance). But not only did writer Bryan Lee O'Malley (Scott Pilgrim, Seconds) and artist Leslie Hung inform me about this culture in their interview, they have me interested in the gross-sounding Snotgirl series they are creating, featuring an allergy-suffering fashion blogger named Lottie Person.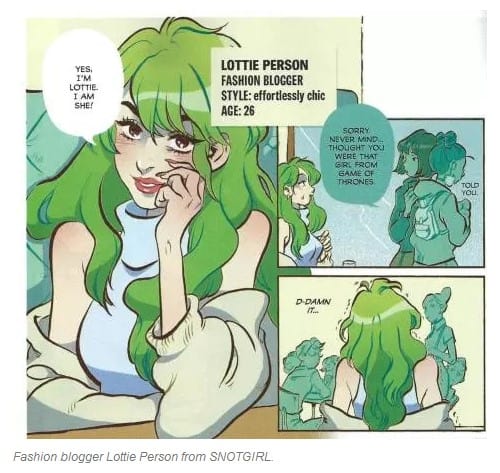 4.  There's a comic shop in Oakland that I want to visit.
Image+ spotlights local comics shops, the first of which is Cape and Cowl Comics in Oakland, California. Owner Eitan Manhoff talks about his store and his passion for comics. Manhoff and his store seem welcoming to new customers, so the next time I'm in Oakland, I'll be sure to stop by.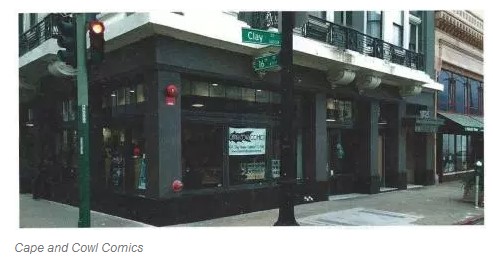 5. Scott Snyder's son asks creatively-inspiring questions.
Talking about his and artist Jeff Lemire's (Sweet Tooth, Descender) new comic A.D.: After Death, writer Scott Snyder (Batman, American Vampire) reveals that the series was inspired by his four-year-old son's questions about death. Image+ also provides a preview of the comic, which explores the implications of a deathless society, and it looks awesome!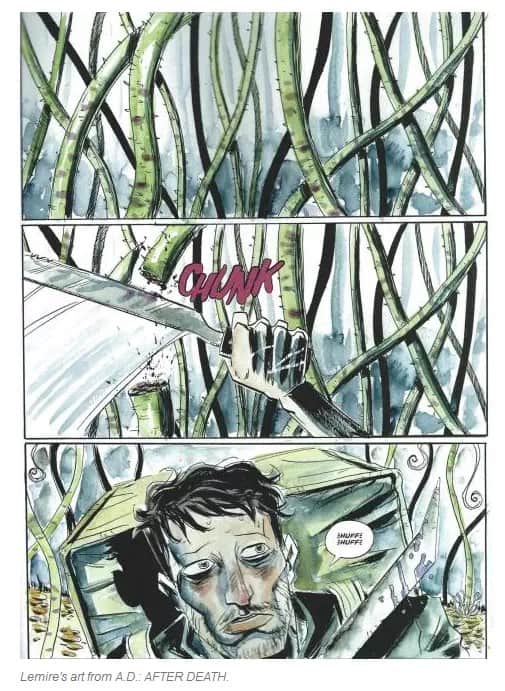 6.  There's a non-profit that helps creators break into comics.
Artist Nick Dragotta (East of West) shares details about the Creators for Creators Grant, which provides financial support and mentorship for upcoming creators as they craft new creator-owned comics. The non-profit's founders include Dragotta and other notable creators such as Matt Fraction, Kelly Sue DeConnick, Leila del Duca, and Robert Kirkman, among others.
7. Marjorie Liu broke into comics after writing an X-Men prose novel.
Novelist Marjorie Liu (Monstress) never thought she would be interested in writing comics until she wrote an X-Men prose novel. Shortly afterwards, she began communicating with Marvel Comics, and got her first comics work writing NYX: No Way Home.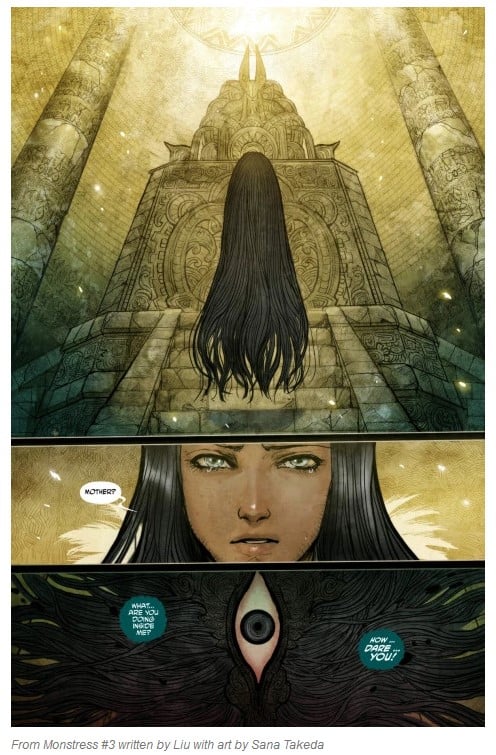 8. The comic Blue Monday was originally inspired by Archie comics and Japanese manga.
Creator Chynna Clugston Flores discusses her comic Blue Monday, set in the 1990s and starring quirky teen protagonist Bleu Finnigan. Flores reveals that the comic was originally inspired by "Archie comics and Japanese high school-themed manga and anime from the 80s, but adapted to '90s American culture" and adds that the comic is "loosely based off my own ridiculous high school experience."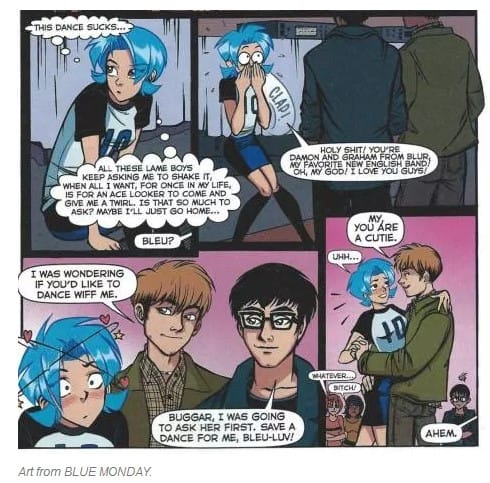 9. Caitlin Kittredge got help writing a character from a Twitter contact.
Writer Caitlin Kittredge and artist Steven Sanders are partnering to create the series Throwaways, which Kittredge describes as "the bastard child of Scanners and The Bourne Identity." One of the series' characters, Abby, is half Pashtun, and to help write the character, Kittredge acknowledges the aid of a "really fantastic Pashtun woman" that she met on Twitter, who helped Kittredge keep Abby's Pashtun cultural background accurate.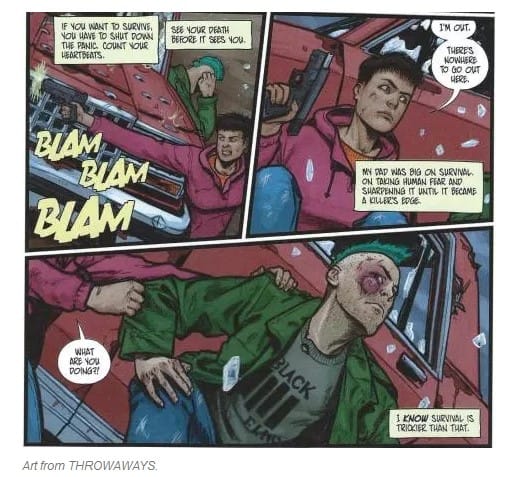 10. Negan was an awful person even before the zombie apocalypse.
Writer Robert Kirkman and artist Charlie Adlard provide an exclusive comics serial focusing on The Walking Dead antagonist Negan. Even before the zombies show up, the profane Negan isn't very likable, as the school coach taunts his students over a ping pong match.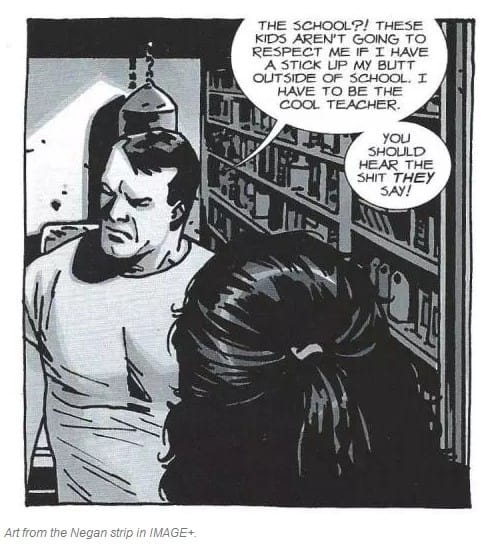 With its informative offerings and exclusive comics, Image+ promotes its featured creators and comics in an interesting manner. Even readers that don't care to buy any of the magazine's featured comics are likely to learn something about comics that they didn't know before. Image+ is free each month with the purchase of a Previews catalog, or can be purchased separately for $1.99.